It's been a while since I released anything on Newgrounds. For the last few months, I was really busy, working on Amazon's pet project, which recently became public. Little by little, I contributed to this silly point-and-click escape game.
This is an idea I had for a while. I was thinking of making an adventure game, with obscure puzzles that have are impossible to solve.
Why? Well, when I grew up, I remember being frustrated by those Lucasfilm adventure games. The first time I tried Indiana Jones, I found it so mind-boggling that I wanted to get a refund on it. I forced myself to play it, and eventually got completely hooked. I played more games like Maniac Mansion (and its excellent sequel Day of the Tentacle) and Zac McKracken. This culminated with my all time favorite point-and-click adventure, Monkey Island 2.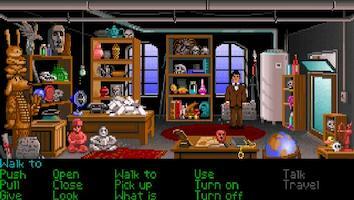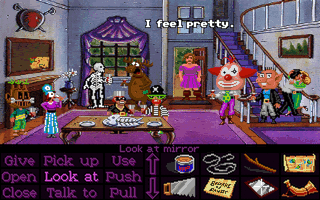 Well, here it is. A game with even more obscure puzzles:
This game is an escape game with rooms that are impossible to escape, and filled with medals that are impossible to unlock! I think those last few months have made me increasingly sadistic. Please don't retaliate with bad reviews.